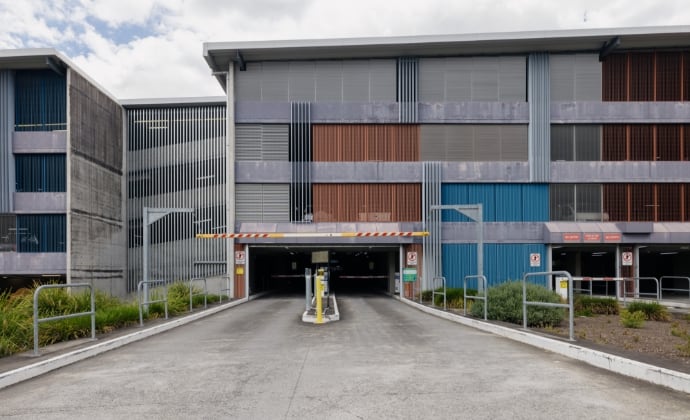 Princess Alexandra Hospital
Key Project Details
Location

Woolloongabba, QLD

Number of bays

1,400

Client:

Metro South Health

Builder:

Hutchinson Builders

Operator

Point Parking

Facilities Maintenance

Point Parking

Architect:

Powe Architects

Completion Date:

February 2008

Lease term:

25 years
Princess Alexandra Hospital is a tertiary health care centre located within the inner southern suburb of Woolloongabba, approximately 5km south of the Brisbane CBD. The hospital provides care in most major adult specialties and is one of Australia's leading academic and research health centres.
IPG led the design, construction and financing of the 1,400 bay car park located on the hospital site and operates the car park under a 25 year lease granted at completion of the asset. The childcare centre located within the car park structure was also delivered by IPG and is now operated under a separate lease.
The car park is linked directly to the hospital building via a walkway at Level 5. All entry and exit points have automated/swipe card gates and CCTV cameras are installed throughout the facility.
IPG installed EV charging infrastructure in the car park in 2022 contributing to reducing Australia's carbon footprint by supporting the wider adoption of EVs in our community. LED lighting has been installed to improve the energy efficiency of the facility.
pointparking.com.au
Integrated childcare

EV Chargers

LED Lighting

24/7 remote monitoring

Airbridge to hospital

CCTV monitoring