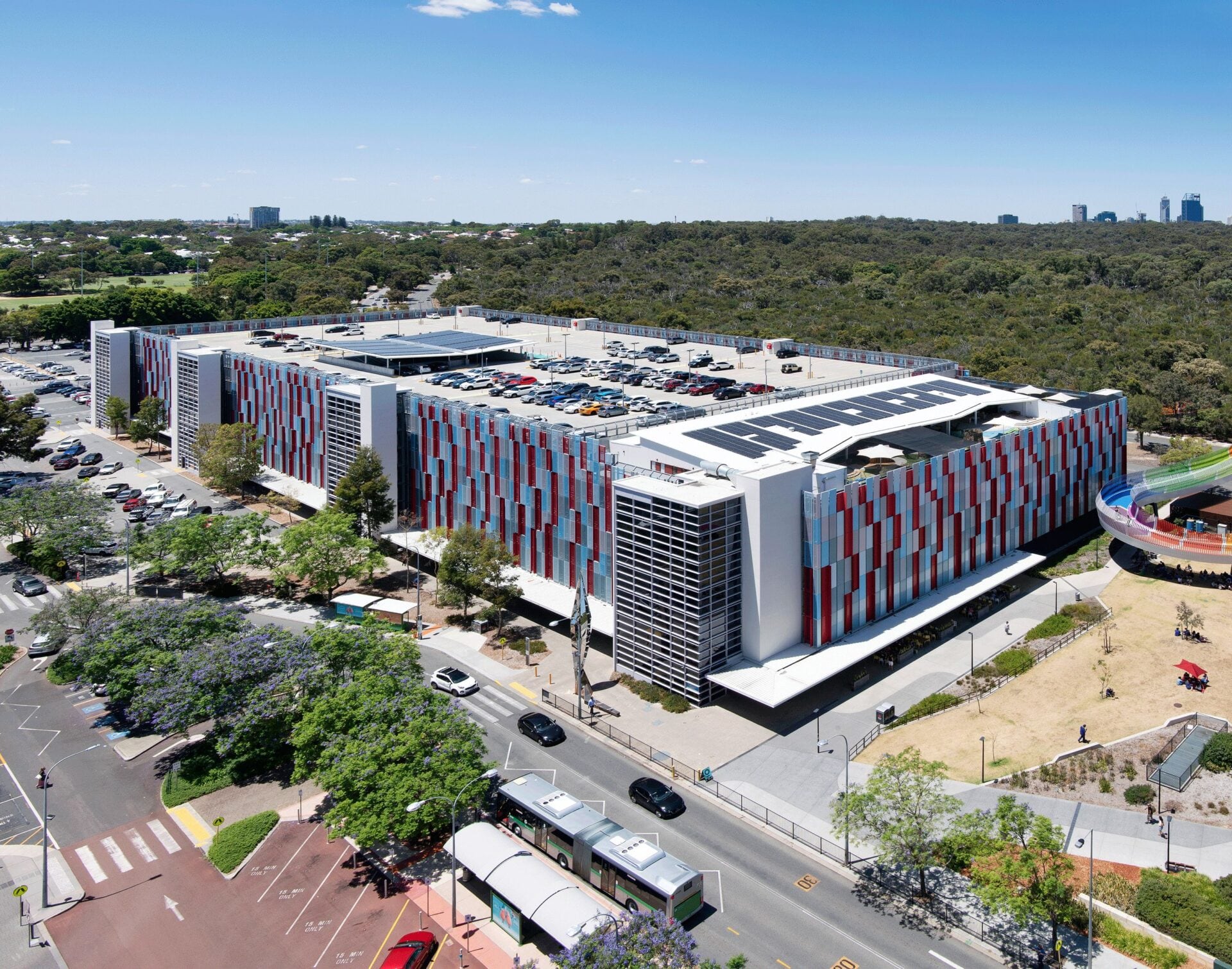 Key Project Details
Location

Nedlands, WA

Number of bays

5,299

Client

State of Western Australia

Builder

Probuild

Operator

Wilson Parking

Facilities Maintenance

Spotless

Lease Term

24 years (from Final Completion)

Completion Date

November 2013

Architect

DesignInc
The QEII Medical Centre multi-deck car park is located on the Queen Elizabeth II Medical Centre site which is located approximately 4km from Perth's city centre and immediately west of Kings Park, Perth.  There are over 40 health related organisations on the site, including two major public hospitals, the Sir Charles Gairdner Hospital and the Perth Children's Hospital which opened in June 2018.
Capella Parking originally led design, construction and financing of the multi-deck car parking facility and reconfiguration of the existing at-grade car parks which was completed in November 2013. IPG acquired a 100% shareholding in the asset in December 2019 and undertakes operations in partnership with Wilson Parking and Spotless Facility Services. The multi-deck car park comprises 3,104 car bays, and the existing at grade car parks comprise 2,195 car bays. There are currently 5,299 car bays in total under management of IPG.
The car park is directly adjacent to the main hospitals. All entry and exit points have automated touchless RFID gates for staff and ticketed parking for visitors. CCTV cameras are installed at key areas throughout the facility and LED lighting has been installed to improve the energy efficiency of the facility. Further improvements to energy efficiency are currently being implemented with a rooftop solar system and electric vehicle charging is currently being installed.
Website Information
Integrated childcare

Solar PV

EV Chargers

LED Lighting

24/7 remote monitoring

Integrated retail

CCTV monitoring